Collection: Glass Mosaic Tiles; Material: Glass; Shape: Square; Color: Gold and Yellow; Size: 300x 300 x 8mm; Chip Size: 48x48mm,23mmx23mm
Mosaic Tiles specializes in quality handcrafted glass mosaic tiles that add excitement to your pool, home, and outdoor area. They are composed of colored porcelain tiles of different shapes and sizes arranged to form lifelike images.
Each sheet of the glass mosaic tile is approximately 1 sq ft per sheet and is mesh mounted for easy installation of your mosaic tile projects.
Parameters of the Glass Mosaic Tile
Collection: Glass Mosaic Tiles
Material: Glass
Color: Gold and Yellow
Surface Finish: Glossy, easy for cleaning.
Shape: Square
Sheet Size: 300x 300mm
Chip Size: 48x 48mm,23mmx23mm
Thickness: 6 mm
Application: Glass mosaic tiles are impervious to the elements, thus it is great for both interior and exterior use so moisture is not an issue. Porcelain mosaic tiles are great on floors and walls and have been most popular in bathrooms, spas, kitchen backsplash, wall facades and pools as well as a variety of other applications.
Characteristics: The glass mosaic tile has a zero water absorption rate, and this tile exceeds ANSI standards for water absorption for mosaic tile. It is strong, durable, contamination free, and only the best quality tiles are selected as our tiles are inspected for blemishes before shipment.
Enlarged Photos of the Glass Mosaic Tile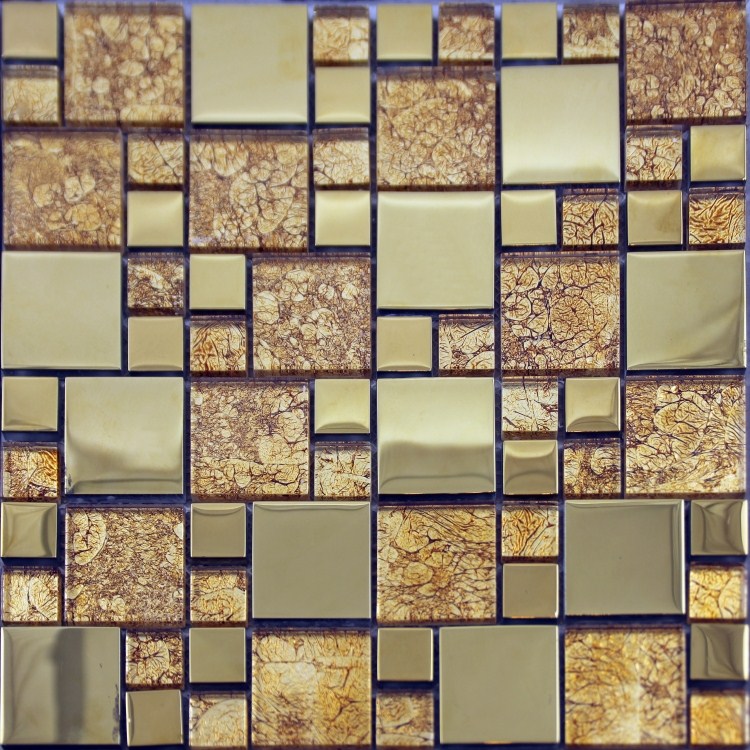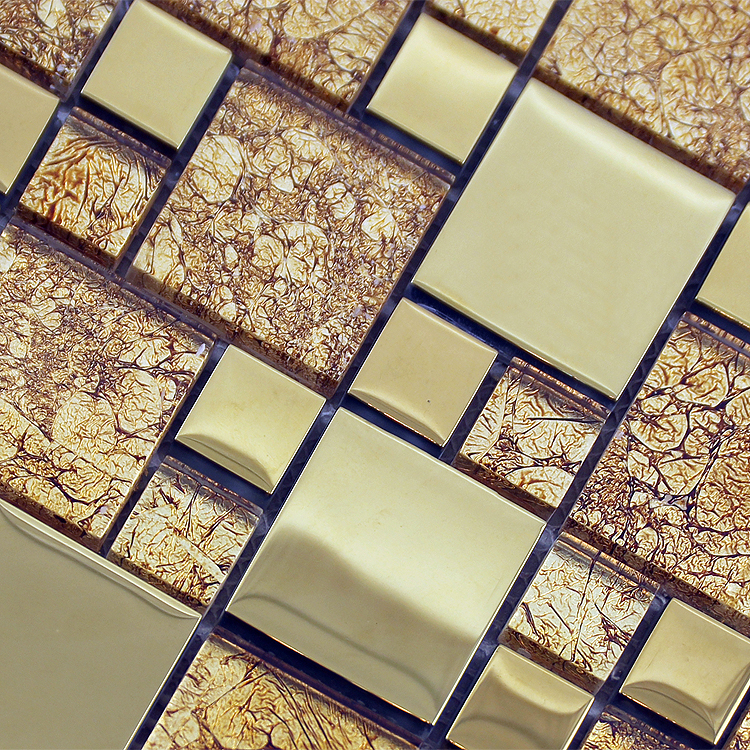 front side of glass mosaic tile backsplash
Bestselling