Collection: Mother of Pearl Tile ; Material: Shell ; Color Family: Natural White ; Shape: Subway ; Sheet Size: 12 x 12 In.(305x305mm) ; Chip Size: 3/5 x 1-1/6 In.(15*30mm) ; Thickness: 8mm
Mother of pearl tile, also called shell tile or shell mosaic tile, is 100% natural and green products made of natural shell, polished and processed by hands.
Each sheet of the mother of pearl tile is approximately 1 sq ft per sheet and has porcelain base for easy installation of your mosaic tile projects.
Parameters of the Mother of Pearl Tile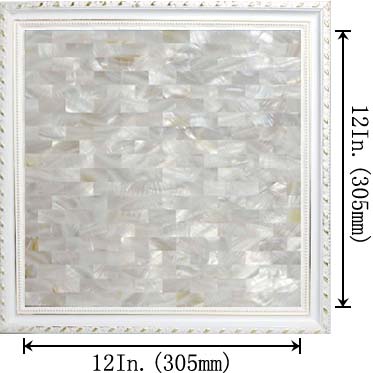 Collection:

Mother of Pearl Tile with Porcelain Base

Material: Shell
Color: Natural White, majority chips are white, with small percentage of natural yellow and minimun natural grey; overall is white.
Surface Finish: Glossy, easy for cleaning.
Shape: Subway
Sheet Size: 12x12 In. (300x300mm)
Chip Size: 3/5x1-1/6 In. (15x30mm)
Thickness: 8mm
Application: Mother of Pearl mosaic tiles are impervious to the elements, thus it is great for both interior and exterior use so moisture is not an issue. Mother of Pearl mosaic tiles are great on floors and walls and have been most popular in bathrooms, spas, kitchen backsplash, wall facades and pools as well as a variety of other applications.
Characteristics: The mother of pearl mosaic tile has a zero water absorption rate, and this tile exceeds ANSI standards for water absorption for mosaic tile. It is strong, durable, contamination free, and only the best quality tiles are selected as our tiles are inspected for blemishes before shipment.
Disclaimer: The color variation and occasionally small size variation naturally exist from chip to chip, from sheet to sheet, from job to job. However, the overall sizes are consistent and will NOT have any negative impact on installation; on the contrary, some small variations on sizes reflect the nature of the products thus making your wall or floor tiling project a more natural one. Also, the color variation caused by different computer screen or browser exists from different pc screens. Therefore, the possible color/size variations between the mother of pearl tile sample and actual shipment or the product color shown on the screen and actual shipment should not be considered as quality issues.
Enlarged Photos of the Mother of Pearl Tile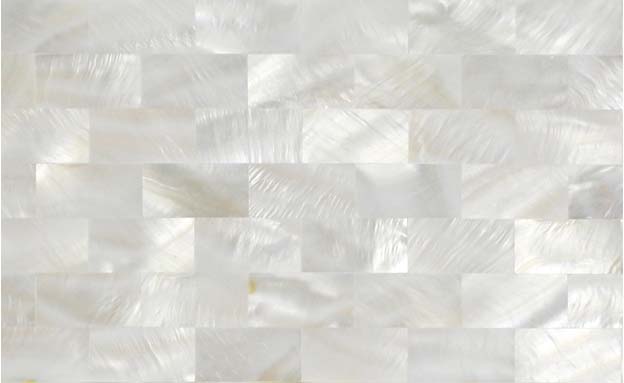 front side of the mother of pearl tile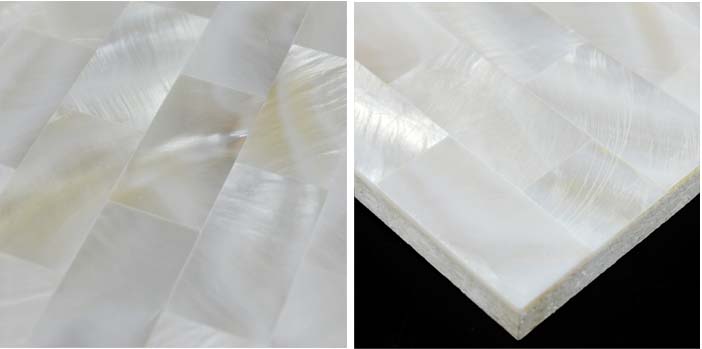 mother of pearl tile details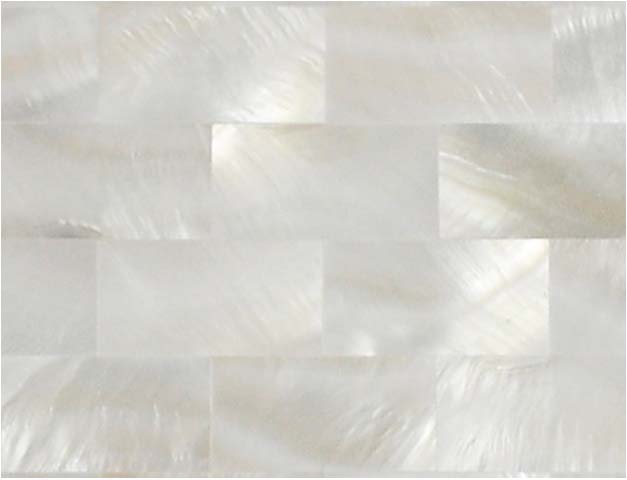 enlarged photo of the mother of pearl tile
Project Scenes of the Mother of Pearl Tile
Mother of pearl tiles are utilized widely by mainstream designers and architects as bathroom wall and floor tiles, kitchen backsplash wall tiles, hotel lobbies and reception areas wall and floor tiles, corporate office reception areas wall tiles. The natural iridescence adds the taste and richness to the design formula.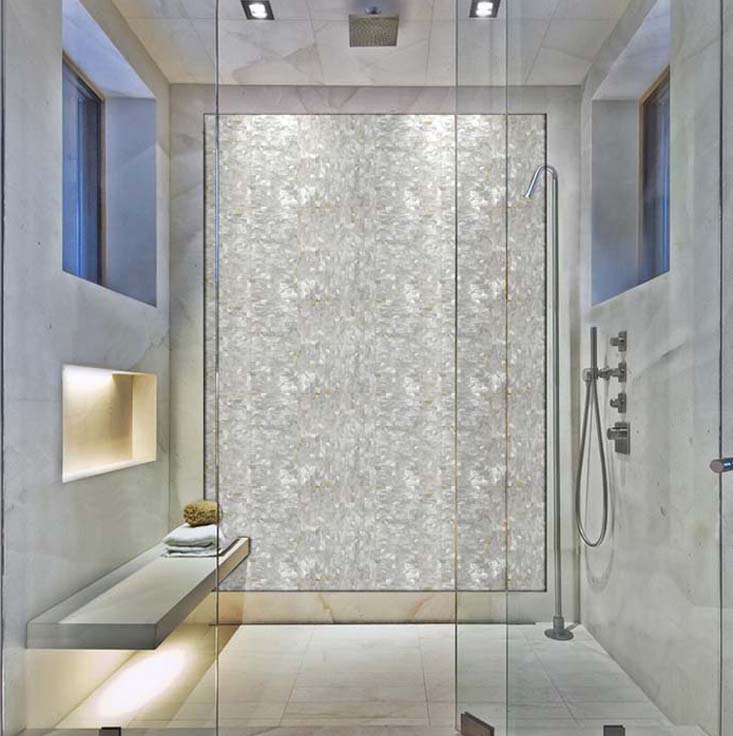 mother of pearl tile for shower wall sticker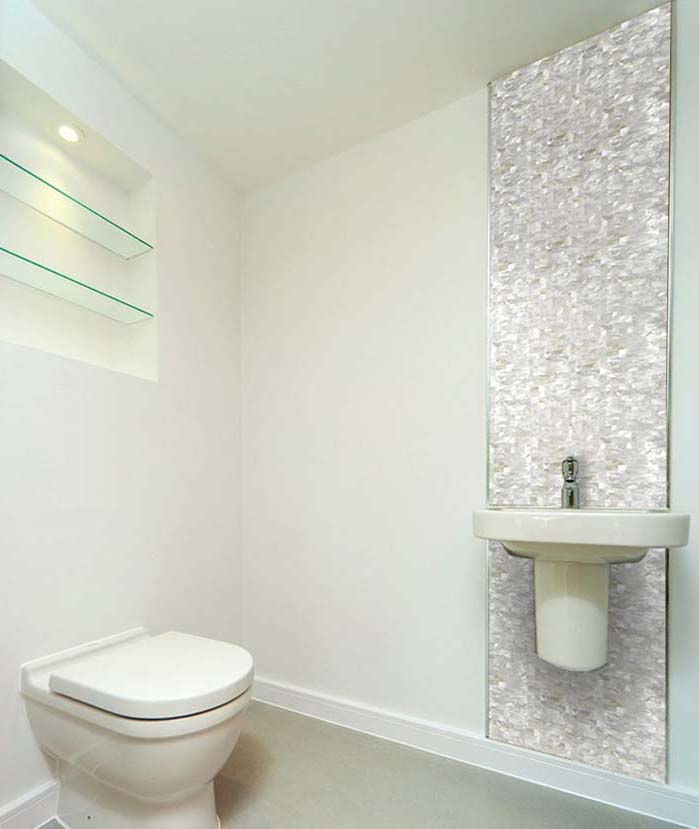 mother of pearl tile for wallpaper picture

mother of pearl tile for kitchen backsplash
Bestselling