Collection: Metal Glass Mosaic Tiles; Material: Glass, Stainless Steel; Color: Rose gold with brown; Shape: Square; Size: 300mmx300mm; Chip Size: 23mmx23mm, 48mmx48mm; Thickness: 8mm
These interesting fusion tiles combine glass and metal and come in several different shapes, sizes, and colors. With their versatility and clean, modern aesthetics, our glass and metal tiles are especially perfect on the kitchen backsplash and installed as bathroom tile. The materials and elements match rooms with a water theme, but of course you can come up with creative uses for other parts of your home based on the geometric patterns and range of colors available as well.
Each sheet of the metal glass mosaic tile is approximately 1 sq ft per sheet and has mesh mounted for easy installation of your mosaic tile projects.
Parameters of the Metal Glass Mosaic Tile
Collection: Metal Glass Mosaic Tiles
Material: Stainless Steel, Glass
Color: Rose gold with brown
Surface Finish: Glossy, easy for cleaning
Shape: Square
Sheet Size: 300mmx300mm
Chip Size: 23mmx23mm, 48mmx48mm
Thickness:8mm
Type: Mosaic
Application: Metal glass mosaic tiles are impervious to the elements, thus it is great for both interior and exterior use so moisture is not an issue. Metallic mosaic tiles are great on floors and walls and have been most popular in bathrooms, spas, kitchen backsplash, wall facades and pools as well as a variety of other applications.
Characteristics: The metal glass mosaic tile has a zero water absorption rate, and this tile exceeds ANSI standards for water absorption for mosaic tile. It is strong, durable, contamination free, and only the best quality tiles are selected as our tiles are inspected for blemishes before shipment.
Enlarged Photos of the Metal Glass Mosaic Tile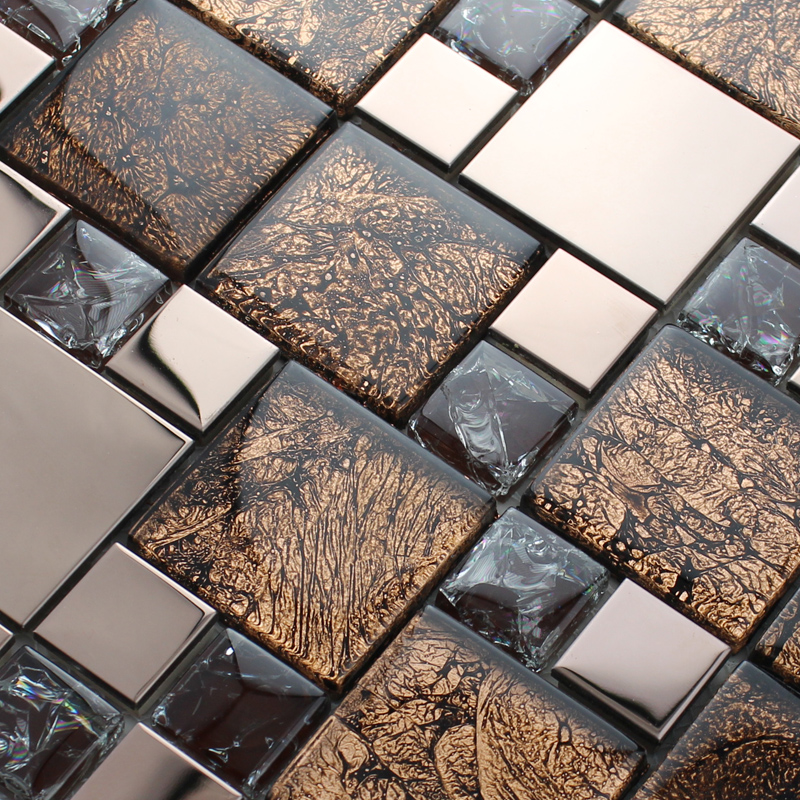 front of the silver 304 stainless steel metal glass tiles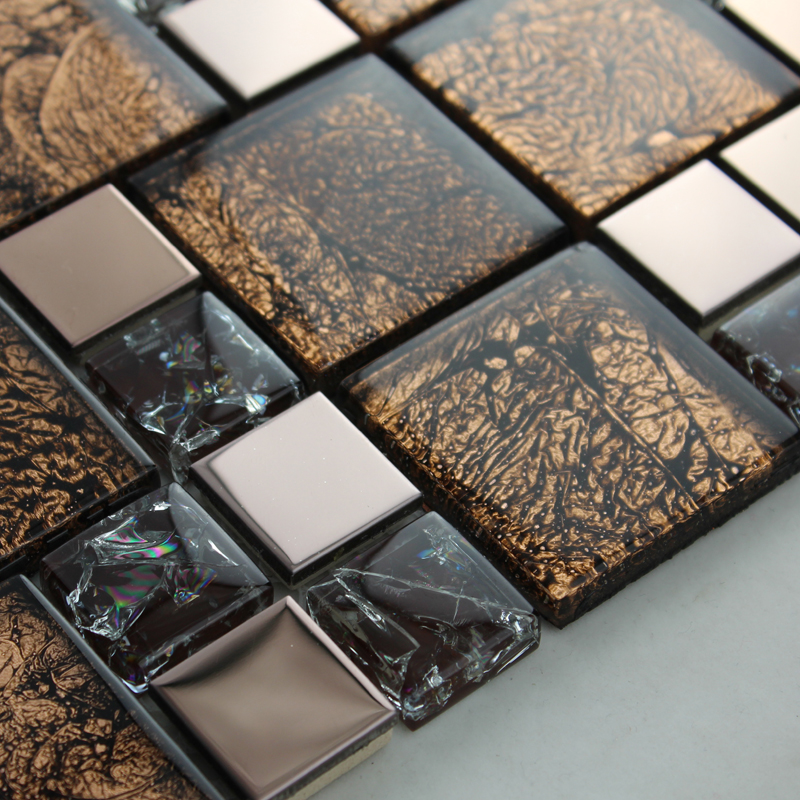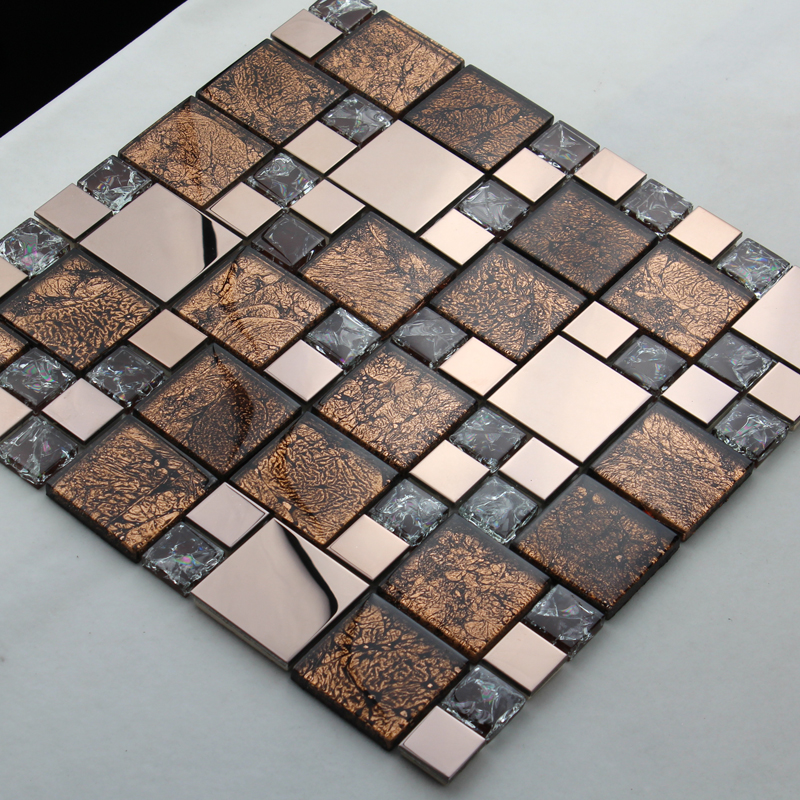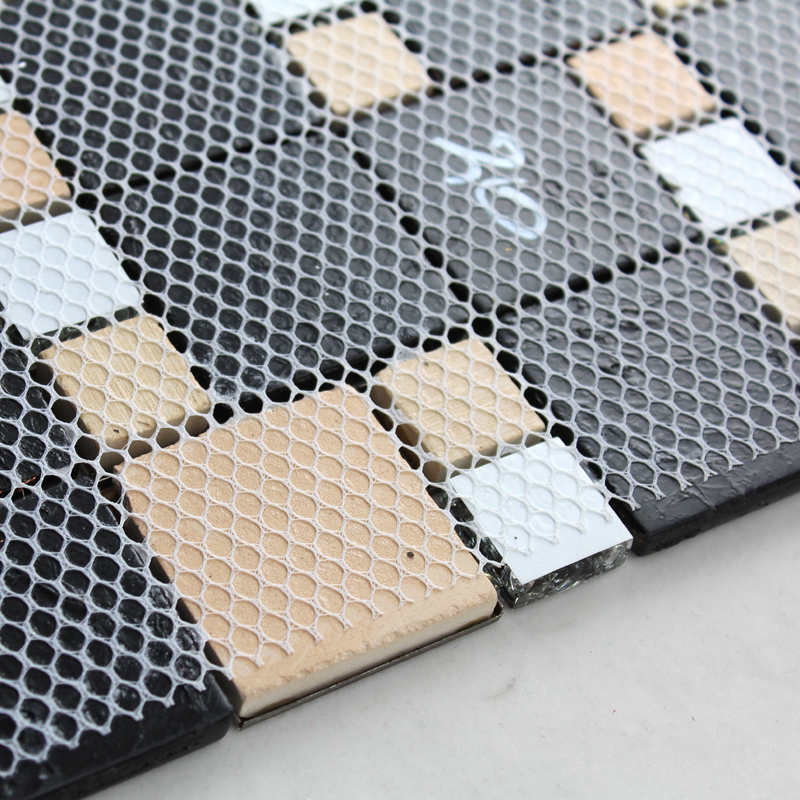 details for silver 304 stainless steel metal sheet
Bestselling