kitchen backsplashes are among the most popular and preferred options for all kitchen types and they will remain their popularity also in 2022. From classic blue subway tiles to modern hexagons, backsplashes come in an endless variety of styles, shapes, patterns, and texture options!
Gray Marble Kitchen Backsplash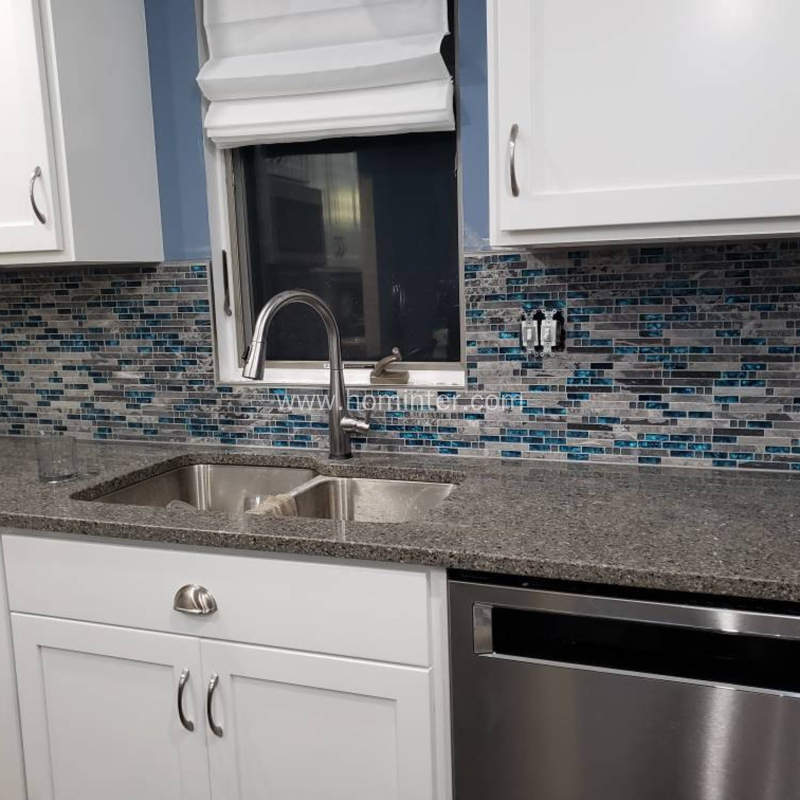 The spacious kitchen created in this design with the country-looking elements. White shaker cabinets put a perfect match with gray marble backsplash and countertops. If you want to make soft and natural touches to your kitchen, it can always be a good idea to use materials such as marble and wood. White shaker cabinets and gray marble backsplash create a harmonious look.
When it comes to designing a kitchen, from the backbones of the kitchen like cabinetry to tiny little details like handles, there are so many decisions to make and this might be overwhelming. However, among all these features, a backsplash is the most fun and personalized decision. There is an endless variety of kitchen backsplashes. Glamorous glass tiles, bling linear mosaic or classic subway tiles. Whether you have a modern or traditional taste, these trendy kitchen backsplash ideas will help you to find the right one for your kitchen!
Marble is a precious natural stone that is used as an interior design element. There is no need to talk about the unique beauty of the marble! With its natural veining and one-of-a-kind appeal, marble is always a popular option for kitchen backsplashes. If you want to create a clean backdrop, you can mix marble and glass backsplash slab. The gray marble slab backsplash and waterfall island match harmoniously, and their soft contrast put a chic look to the kitchen. Using marble backsplash and countertops adds a natural look.
The blue color backsplash and its gray patterned lines make the kitchen look dynamic and lively with the white kitchen cabinets. Brown floors and the blue backsplash tile match perfectly. Bright and spacious kitchen!
Tags: backsplash