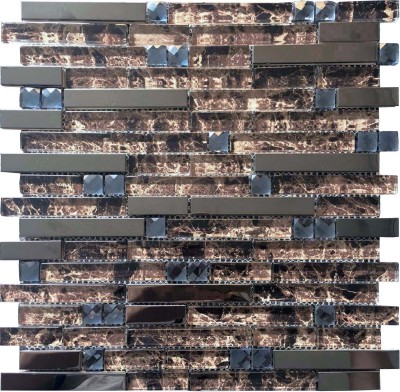 Glass Metal Linear Wall Tiles Dark Emperador Mosaic Backsplash Tile
This backsplash tile is made of crystal glass and stainless steel chips, it is interlocking patterns. The color on all clear crystal tile at is kiln fired onto back of tile, not painted on, which means it will never scratch, chip, fade or peel. and crystal glass rhinestone mosaic make your bathroom sparkle. If you like the look of stainless steel appliances, but dislike the idea of an entire kitchen backsplash made of metallic tiles, then mixing glass with metal might warm things up a little bit, and help you to achieve that contemporary kitchen design without making it too cold....
---
There are no reviews for this product.