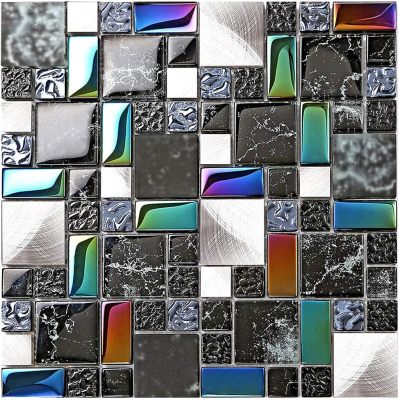 Glass Metal Tile Black Silver Iridescent Backsplash Accent Tiles
The glass tile is printed stone marks on back makes it looks like natural marble. Actually it is metal glass tile. Adding some silver aluminum alloy squared tile in the mosaic sheet, it looks brighter. Water & heat resistant. Great for accent tile, shower wall, bathroom backsplash, kitchen backsplash, kitchen island wall, fireplace, interior decoration, bathtub, bedroom wall, laundry room, DIY wall decoration, etc....
---
There are no reviews for this product.