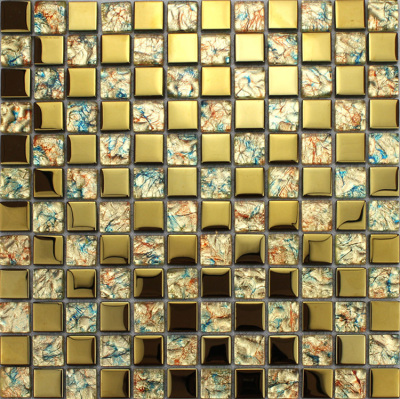 Glass Mosaic Tile Square Gold Melted Crystal Backsplash Tile
A luxurious gold glass square mosaic tile on a mesh mounted by 12x12 inches and can be cut with scissors. Glass tile is glossy, easy for installation and cleaning. If you are looking for something to add a personal touch to your kitchen or bathroom or any other space in your house, glass mosaic tiles and wall tiles on Hominter will help you achieve what you want!...
---
There are no reviews for this product.