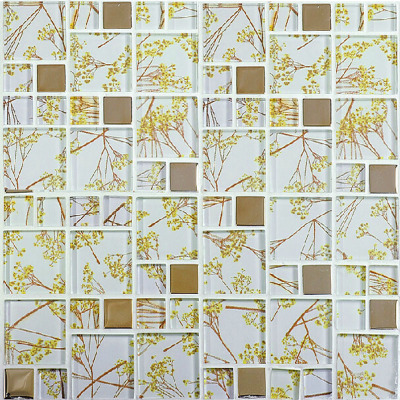 Glossy Glass Tile White Gold Mosaic Backsplash Wall Tiles
Give your walls a fresh look with a new tile backsplash, it's easy to add a splash of contemporary styling to your decor. The white gold mosaic are mesh mounted that can be easily cut during installation. The glossy glass tile has wide use for kitchen backsplash, fireplace deco, bathroom, shower walls, countertops, bath mirror deco, etc....
---
There are no reviews for this product.