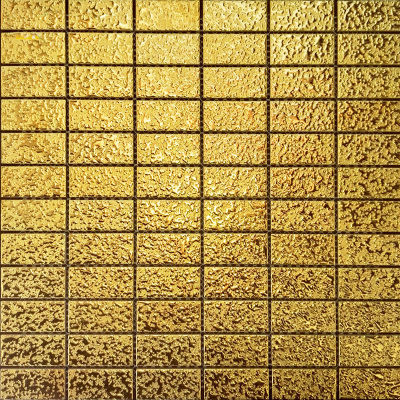 Gold Ceramic Floor & Wall Tile Non-slip Glazed Porcelain Mosaic Sheet
This is a revival of the ceramic tiles for kitchen, backsplash, bathroom, showers, swimming pools, floors, and walls. The tiles are made of porcelain - a stronger and with less than 0.5 percent of water absorption type of ceramic, making it frost proof. This mosaic tile is mesh mounted on a 12 x 12 inches sheet for an easy installation and it is 4 mm thick....
---
There are no reviews for this product.