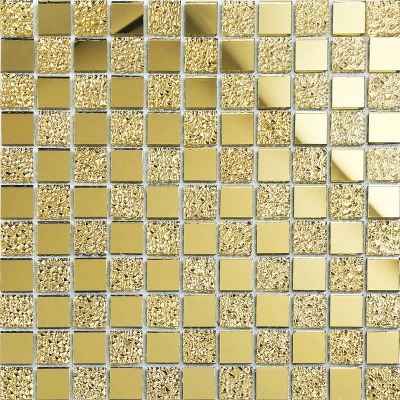 Gold Glass Mosaic Tile Real Mirror Backsplash Wall Tiles
This mirror and back-painted glass tiles are carefully crafted by hand, with attention to detail and design. The mosaic tile is glossy finish that reflect beautiful light every time. Perfect application for any bathroom, kitchen, fireplace, bedroom, or as a backsplash accent piece anywhere....
---
There are no reviews for this product.