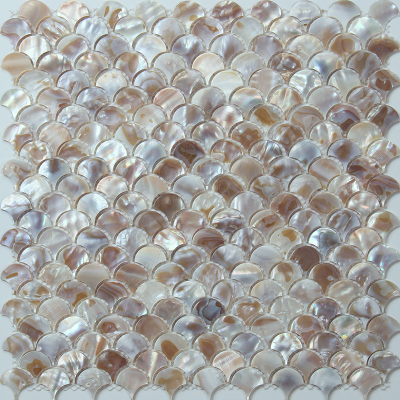 Mother of Pearl Backsplash Iridescent White Fish Scale Shell Mosaic Tile
Captivating mother of pearl is presented in an artfully arranged fish scale pattern that will add an iridescent luminosity to your backsplash or bathroom for many years to come. Use this mesh mounted mosaic as field tile or cut into strips to use as an accent to other tiles, create a beautifully multi-dimensionally effect. It is great to install in kitchen backsplashes, bathrooms and any decorated spot in your home...
---
There are no reviews for this product.