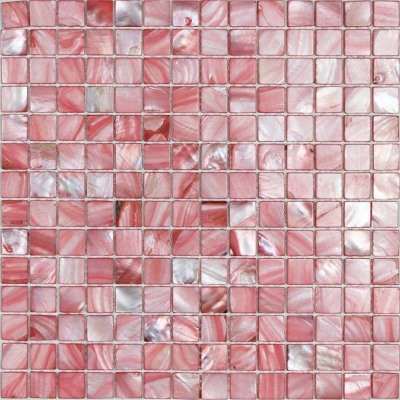 Mother of Pearl Backsplash Stained Pink Shell Mosaic Wall Tile
The mother of pearl backsplash stained pink shell mosaic wall tile is based on freshwater shell tiles. Soaking the natural shell chips in a solution impregnated with pink dyes, the tile will be changed to pink colors. The pink mother of pearl tiles are wide use for home decor. Generally, the colors will be stable. However, it's better not to use these dyed tiles at heavy water area in case the colors fading away. It will be very beautiful for kitchen backsplash, bathroom wall ( not in a shower), background wall, and fireplace etc....
---
There are no reviews for this product.