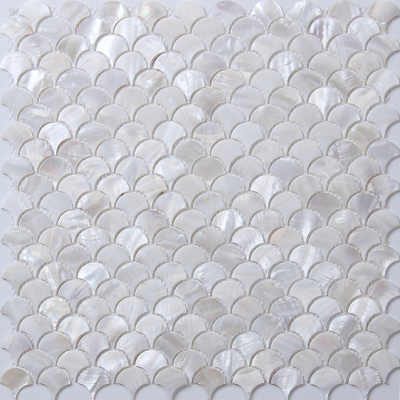 Mother of Pearl Backsplash Ultra White Fish Scale Shell Mosaic Tile
First-quality mother of pearl backsplash ultra white fish scale shell mosaic tile for wall and backsplash applications, the pearl shell tiles are mesh mounted and will bring a sleek and contemporary clean design to any room. This durable and luxurious shell mosaic is sure to enhance almost any space in your home or office. It is perfect for interior walls, backsplashes, kitchen, fireplace etc, not be used in applications submerged in water....
---
There are no reviews for this product.