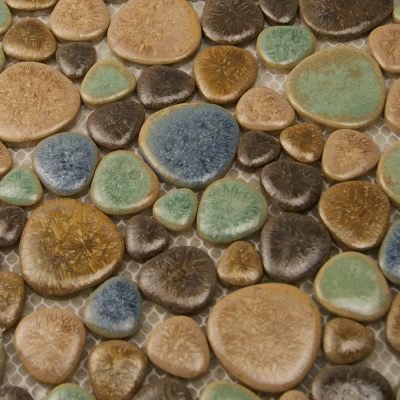 Porcelain Tile Mosaic Pebbles Brown Bathroom Wall and Floor Tiles
Porcelain tiles are pebbles and suited for indoor and outdoor areas with high traffic and moisture levels such as walls, commercial spaces and bathrooms. Glazed smooth finish with a medium sheen and a random variation in tone, almost zero water absorption, is marginally skid resistant. Resistance to scratch, great for bathroom floors, bathroom walls, showers, kitchen backsplash, swimming pools, interior and exterior use....
---
There are no reviews for this product.