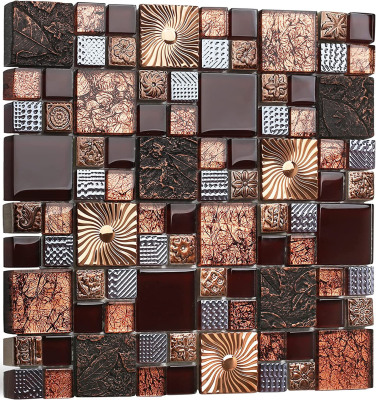 Red Wine Colors Glass Tile Leaf Carving Imprints Antique Mosaics
Burgundy red wine colors glass tile 2" x 2" leaf carving imprints antique mosaics textured rose gold metal kitchen bathroom walls backsplash tiles. 70% crystal glass; 15% rose gold colors stainless steel; 15% Carving Imprints resin mosaics real tile. Great use for kitchen wall backsplash, bathroom wall backsplash, shower wall borders, bathtub areas, interior wall decoration. Mesh-mounted, easy for cutting. Scissors or a knife can easily cut the mesh. For cutting the glass, a wet saw is required....
---
There are no reviews for this product.