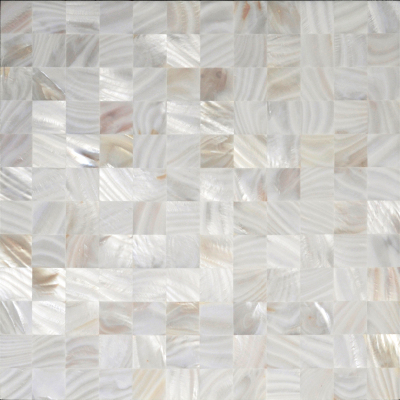 White Pearl Shell Tile 8mm Board Pad Seamless Square Mosaic
When thinking of elegance and sophistication for a design project, the color white always comes to mind. Taking your design one step further and incorporating a durable, and lasting mosaic tile is adding the winning combination. Our white square mother pearl shell tile requires no grout and provides easy installation. This sleek and seamless mosaic sheet will add a contemporary, minimalistic design to any area of a home design project. Ideal for kitchen backsplashes, bathroom walls (not exposed to direct water), fireplace surrounds and feature walls. Pearl shell mosaic tile is not recommended for floors, wet areas or submerged applications. The board pad tile cannot be used on curved walls....
---
There are no reviews for this product.