Glass backsplashes offer several advantages in both practical and aesthetic aspects. Here are some key advantages of using a glass backsplash:
Easy to Clean: Glass backsplashes are highly resistant to stains and are very easy to clean. You can simply wipe them down with a damp cloth or use a glass cleaner for a streak-free finish. Unlike porous materials such as tile or grout, glass doesn't absorb spills or food splatters.
Durability: Glass is a durable material that can withstand heat, moisture, and everyday wear and tear. It is resistant to fading, cracking, and discoloration over time. Glass backsplashes are less likely to chip or break compared to ceramic tiles.
Reflective Properties: Glass has a reflective surface that can help brighten up your kitchen or bathroom. It can reflect light, making the space appear larger and more open. This is particularly beneficial for smaller kitchens or spaces with limited natural light.
Versatility: Glass backsplashes come in a wide range of colors, patterns, and textures, allowing you to choose a design that complements your overall kitchen or bathroom style. You can opt for a sleek, modern look with clear or colored glass, or choose textured glass for added visual interest.
Hygienic: Glass is non-porous, which means it doesn't harbor bacteria or mold. This makes glass backsplashes a hygienic choice for kitchens and bathrooms, where cleanliness is essential.
Customization Options: Glass backsplashes can be customized to suit your preferences and design requirements. You can choose from various thicknesses, sizes, and shapes to create a unique look. Additionally, glass can be back-painted, allowing you to match it with your desired color scheme.
Timeless Appeal: Glass has a timeless and elegant aesthetic that can complement both traditional and contemporary designs. It can enhance the overall visual appeal of your kitchen or bathroom and create a focal point.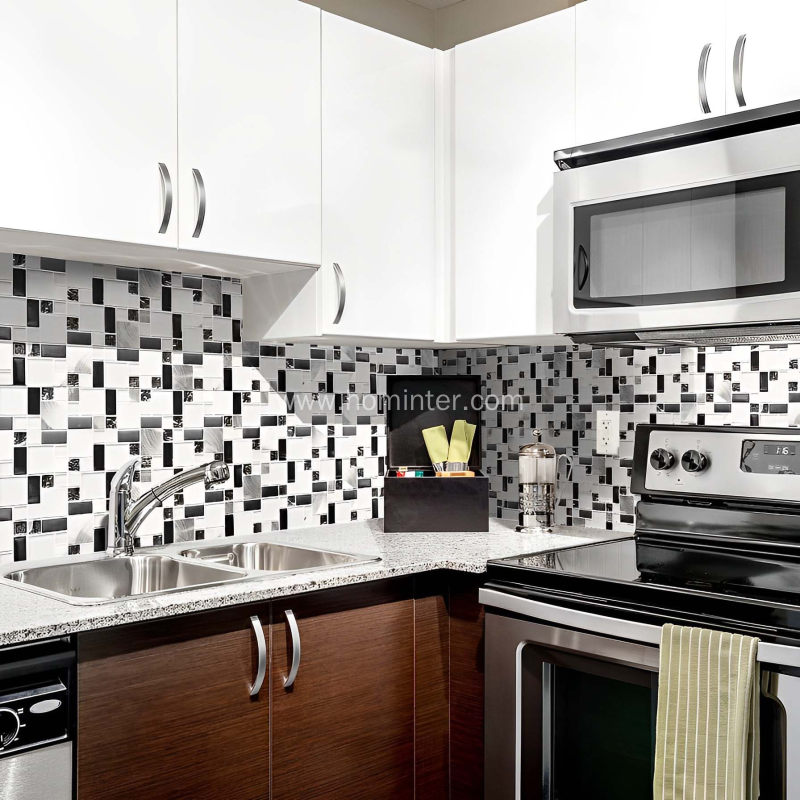 While glass backsplashes offer numerous advantages, it's important to consider any potential drawbacks as well. Glass can be more expensive compared to other backsplash materials, and it may require professional installation to ensure a proper fit and secure attachment. Additionally, glass can show fingerprints and smudges more prominently than other materials, although this can be mitigated by choosing a textured or frosted glass surface.
Since glass actually refracts and reflects light, it can make your kitchen look larger and brighter than ever. Also, glass tiles create fewer shadows than other materials, meaning that it'll give you more light in your primary cooking area.
Ready to add a glass backsplash to your kitchen area? When it comes to getting a glass mosaic backsplash for your home, we've got you covered.
Not sure how to pick the right glass tile kitchen backsplash for your home remodeling project?
Ask our team about our glass backsplash selection right now!
Tags: backsplash, glass backsplash