White and gold, glass and metal, interlocking pattern, sparkle wall tiles create a luxurious and glamorous look for your space. This combination of materials and design elements adds a touch of elegance and sparkle to any wall or backsplash.
The tiles feature a blend of glass and metal, combining their unique properties to create a visually stunning effect. The glass component provides a sleek and reflective surface, while the metal accents add depth and richness to the design. The white and gold color scheme adds a sophisticated and opulent touch.
The interlocking pattern of these tiles adds visual interest and dimension to the wall. The tiles fit together like puzzle pieces, creating a seamless and continuous design. This pattern can be arranged in various configurations, such as herringbone, basket weave, or straight lines, depending on your desired aesthetic.
The sparkle effect of these tiles adds a glamorous and eye-catching element to the overall design. The combination of glass and metal creates a shimmering and reflective surface, enhancing the play of light and adding a sense of luxury to the space.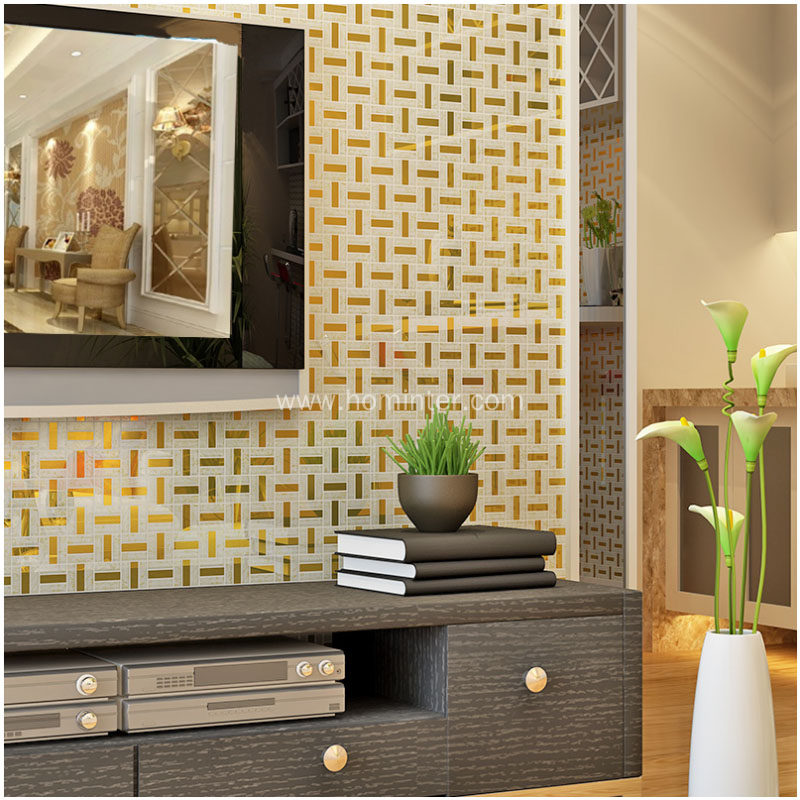 When selecting white and gold, glass and metal, interlocking pattern, sparkle wall tiles, consider the size and shape of the tiles that best suit your space. They are available in various sizes, such as subway tiles, small mosaics, or larger rectangular tiles. Choose a size that complements the scale of the wall or backsplash area.
During installation, follow the manufacturer's instructions and use the appropriate adhesive and grout for glass and metal tiles. The interlocking pattern may require extra attention to ensure a precise fit and alignment.
Maintenance of these tiles typically involves regular cleaning with a non-abrasive cleaner and a soft cloth or sponge. Avoid using harsh chemicals or abrasive materials that can damage the tile surface or the sparkle effect.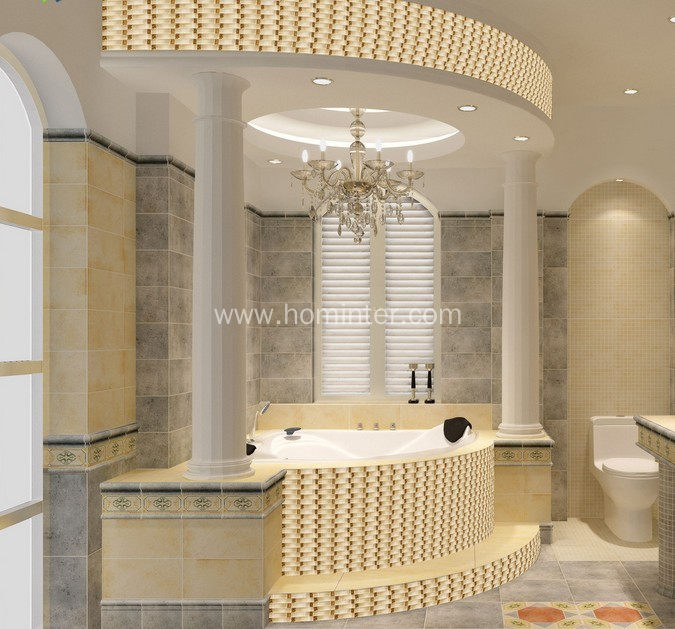 White and gold, glass and metal, interlocking pattern, sparkle wall tiles can elevate the aesthetic of your space, creating a stunning focal point that exudes elegance and sophistication. Whether used in a bathroom, kitchen, or as an accent wall, these tiles make a bold statement and infuse your space with a sense of glamour.
Tags: white gold backsplash, glass metal tile, sparkle backsplash, glass mosaic