Mini square glass tiles for a bathroom wall are a stylish and contemporary choice for adding a sleek and sophisticated look to your bathroom. These tiles are typically small in size, often measuring around 1 inch by 1 inch, but can vary slightly depending on the specific product.
Glass tiles have a unique visual appeal due to their reflective and translucent nature. They can create a luminous effect by reflecting light and adding depth to the space. The mini square shape offers a clean and modern aesthetic, allowing for a seamless and uniform appearance when installed on the bathroom wall.
Using glass tiles in the bathroom has several advantages. Firstly, glass is impervious to water, making it highly resistant to moisture and ideal for wet areas such as showers and bathtubs. Additionally, glass tiles are easy to clean and maintain, as they are non-porous and do not absorb stains or mold.
When selecting mini square glass tiles for your bathroom wall, you can choose from a variety of colors, including neutral shades for a timeless look or bold and vibrant colors to make a statement. Consider the overall design and color scheme of your bathroom to ensure the glass tiles complement the existing elements and create the desired atmosphere.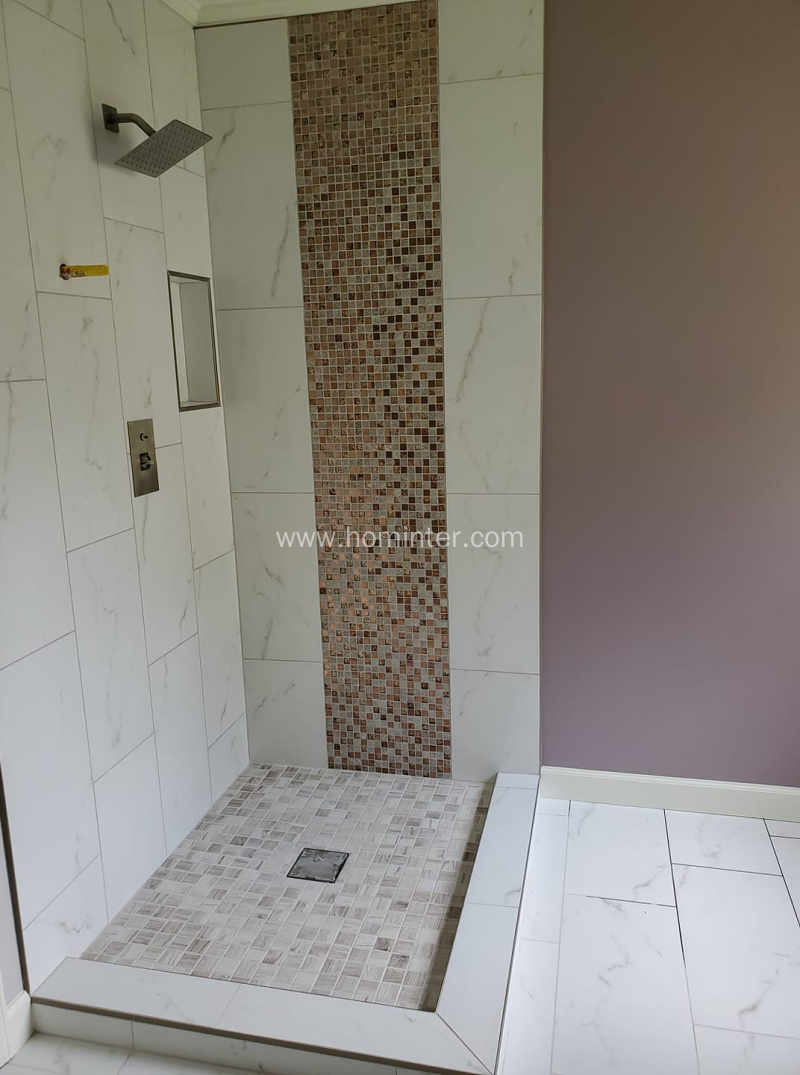 During installation, it's important to use the appropriate adhesives and grouts specifically designed for glass tiles. The small size of the tiles may require more precision and attention to detail during the installation process.
Overall, mini square glass tiles can transform your bathroom into a stylish and contemporary space. Their reflective properties, combined with their water resistance and easy maintenance, make them a popular choice for creating a stunning and functional bathroom wall.