Rainbow versailles pattern glass tile is a type of decorative tile that features a combination of colorful glass pieces arranged in a Versailles pattern. The Versailles pattern is characterized by a mix of different geometric shapes, typically square and rectangular tiles, arranged in a repeating pattern. In the case of Rainbow Versailles Pattern glass tile, the tiles are made of glass and exhibit a range of vibrant colors, creating a stunning and eye-catching mosaic-like effect.
Each tile in the rainbow versailles pattern may have a different color, allowing for a beautiful blend of hues and shades. The colors can range from warm tones like red, orange, and yellow, to cool tones like blue, green, and purple. The combination of colors creates a rainbow-like appearance, hence the name.
Glass tiles are known for their luminous and reflective properties. They can add a sense of depth and brightness to a space, making it appear larger and more vibrant. Glass tiles are also resistant to stains, water, and heat, making them suitable for various applications, including kitchen backsplashes, bathroom walls, and accent walls.
When installing rainbow versailles pattern glass tile, it's important to ensure proper surface preparation and use the appropriate adhesives and grouts designed for glass tiles. The installation process may require more attention to detail due to the intricate pattern and individual tile sizes.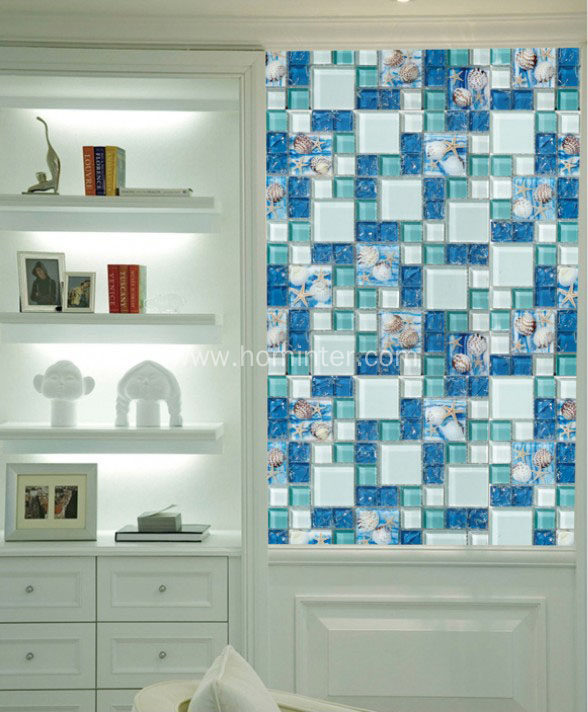 Rainbow versailles pattern glass tile is a popular choice for those who want to add a bold and artistic element to their interior design. It can create a focal point, add visual interest, and infuse a space with vibrant colors, making it a unique and captivating choice for any room.
Tags: iridescent backsplash, rainbow glass mosaic, versaile patterned tile glass backsplash tile