Glass tiles are small, individual pieces of glass used for tiling purposes. They are available in various shapes, sizes, and colors, offering versatility in design. Glass tiles can be transparent, translucent, or opaque, depending on the desired effect.
These tiles are often used to create vibrant and visually appealing surfaces, such as backsplashes, shower walls, or accent walls. They can be arranged in different patterns, including mosaic designs, to add texture and depth to a space.
Glass tiles are prized for their reflective properties, as they can reflect light and create a sense of brightness in a room. They can also provide a sleek and contemporary look, particularly when used in modern or minimalist interiors.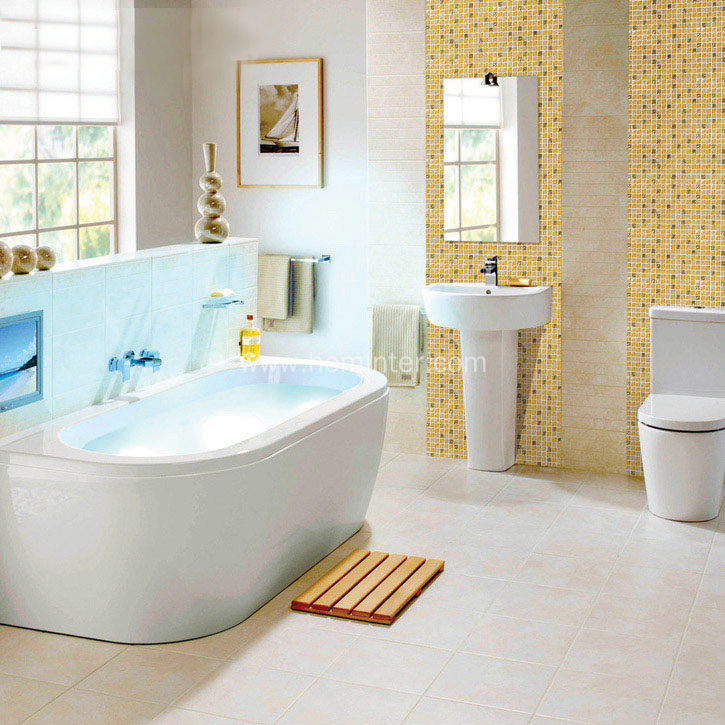 In addition to their aesthetic appeal, glass tiles are relatively easy to clean and maintain. They are resistant to water and stains, making them suitable for areas exposed to moisture, such as bathrooms or kitchens.
When used together, a copper mirror and glass tiles can create an interesting contrast in a room. The warm tones of the copper mirror can be complemented by the reflective properties of the glass tiles, resulting in an eye-catching and stylish combination.
Tags: glass tile, mosaic, bathroom tile