Rose gold glass backsplash tiles are a trendy and stylish choice for adding a touch of elegance and sophistication to your kitchen or bathroom. These tiles are typically made of glass and have a rose gold metallic finish, which creates a shimmering and reflective surface.
Rose gold glass backsplash tiles can come in various shapes and sizes, such as subway tiles, mosaic tiles, or larger rectangular or square tiles. They can be installed in a uniform pattern for a sleek and modern look or arranged in a mosaic pattern for a more intricate design.
When selecting rose gold glass backsplash tiles, you'll want to consider the overall aesthetic of your space and the color scheme you wish to achieve. Rose gold pairs well with neutral colors like white, gray, or black, but it can also complement warmer tones such as beige or blush.
In terms of installation, these tiles are typically mounted on mesh sheets or individual backing, making the installation process easier and more efficient. It's essential to follow the manufacturer's instructions and use the appropriate adhesive and grout for glass tiles to ensure a secure and long-lasting installation.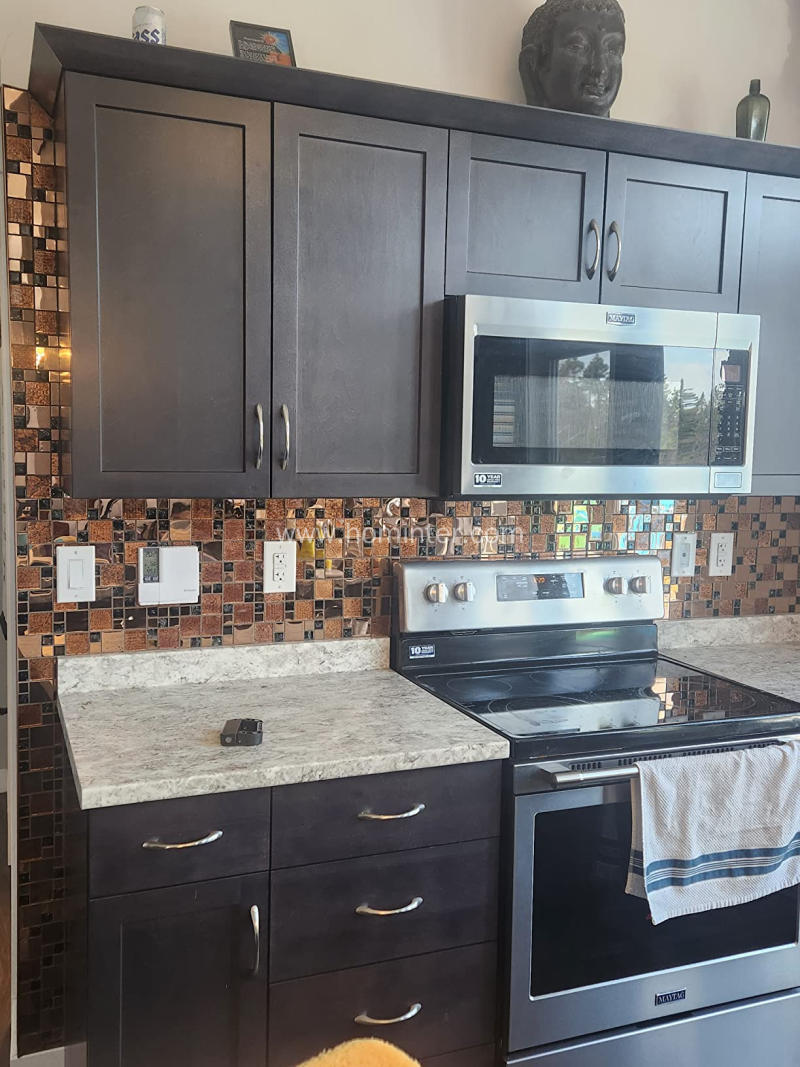 Remember that glass tiles can be more delicate than other materials, so it's important to handle them with care during installation and maintenance. Regular cleaning with non-abrasive products will help maintain the tiles' luster and prevent any staining or damage.
Overall, a rose gold glass backsplash can add a touch of luxury and glamour to your space, creating a focal point that enhances the overall design aesthetic.
Tags: rose gold backsplash, kitchen backsplash, glass metal tile